I want to give a huge shout out to Misty and Erika of The Honey Bunch for doing a fantastic job on designing this blog. They truly went the extra mile to match my interests, and their suggestions and attention to detail exceeded my expectations. If you're thinking of starting your own blog or remoldeling an existing blog, give them a look. You won't be disappointed.
http://honeybunchblogdesign.blogspot.com/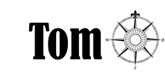 Want to share this post? Click below.
Follow my blog for more cool ideas for teachers and kids. Thank you!